Leveraging LinkedIn for Business Success: A Comprehensive Guide
In the dynamic landscape of digital marketing, social media platforms have become indispensable tools for businesses to bolster their brand awareness and drive sales. Among these platforms. LinkedIn stands out as a powerhouse for professional networking, lead generation, and content distribution.
In this article we'll explore strategies to maximize your reach on this business-focused platform.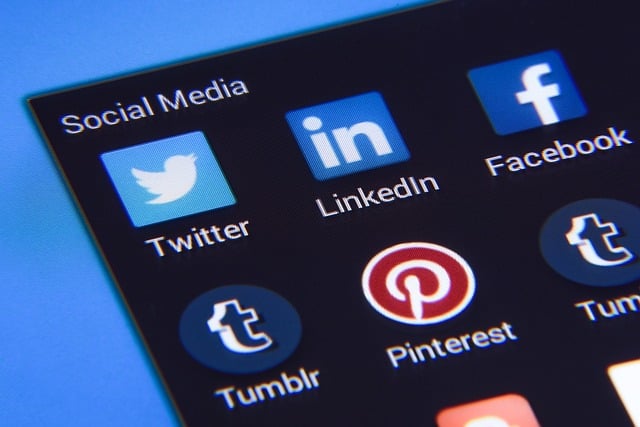 1. Optimise Your LinkedIn Profile:
Your LinkedIn profile is your digital business card, pivotal for leaving a lasting impression and cultivating professional relationships. In order to attract new clients and stand out from the competition it's never been more important to make a good first impression.
To optimise this platform, it's important that you align your profile with your business identity.
Start with a confident and approachable professional photo, followed by a compelling headline that spotlights your expertise in a distinctive way, such as "Digital Marketing Strategist | Driving Brands
to Success."
Craft a concise yet insightful summary that tells your professional journey, emphasises your business's mission, and distinguishes you. Make sure that you highlight the challenges you and your
business tackle, weaving in industry-specific keywords within your message.
In the "Experience" section, detail your roles, achievements, and results, emphasising the results you
have achieved for your previous clients.
2. Create Engaging Content:
LinkedIn thrives on meaningful content, making it more than just a networking platform. To maximise your results, focus on crafting content that positions your brand as an industry leader.
Share informative articles that delve into industry trends and best practices, offer quick industry insights in concise updates, and create thought leadership pieces that provide a unique perspective on challenges and opportunities.
Content that address your audience's pain points and offers practical solutions and strategies to overcome them are very effective.
It pays to be consistent, regularly posting valuable content and engaging with your audience's comments will build trust, enhance your brand's visibility, and drive business growth on LinkedIn.
3. Utilize LinkedIn Articles:
LinkedIn Articles can be an effective way to establish yourself as an expert in your industry. By sharing long-form content, you can demonstrate your authority and expertise effectively. Dive deep into topics by providing comprehensive guides that offer practical advice, showcase success stories that exemplify your business's impact, and offer industry analysis that helps your audience stay informed about trends and shifts.

Creating consistent content is key to establishing your brand. Regularly posting and actively engaging with your audience's comments will not only boost your authority but also expand your reach and open up valuable business opportunities.
4. Connect and Network:

LinkedIn is all about making and developing relationships, when networking is used effectively LinkedIn is a potent platform that can propel your business forward.

You can expand your network by strategically connecting with industry peers, prospective clients, and potential partners who share your goals and values. It's useful to bear in mind that when developing connections that quality trumps quantity. It's beneficial to prioritize meaningful, relevant connections over sheer numbers.

Engage with others by leaving thoughtful comments and initiating conversations. Discover common interests and affiliations to establish rapport from the start, and don't forget to nurture these connections with periodic updates and well-wishes. By cultivating these valuable relationships, you give yourself an opportunity to develop collaborations, partnerships, referrals, and a wealth of industry insights, which can enhance your business's success.
5. Join and Participate in Groups:

You can think of LinkedIn groups as dynamic communities where like-minded professionals gather.
To harness their potential, begin by identifying groups that align with your industry or interests.

Try to actively participate in discussions by offering insights, sharing expertise, and responding thoughtfully to questions from fellow members. Sharing valuable content within these groups demonstrates your authority and enhances your credibility.

Don't forget to connect with individuals who share your interests and engage in private conversations to build meaningful relationships. LinkedIn groups provide a unique platform to immerse yourself in industry conversations, share expertise, and establish a respected presence in your field.
6. Showcase Your Company Page:

A strong LinkedIn Company Page is a cornerstone of your business's online presence. To use it to its full potential, start by creating and optimising a LinkedIn Company Page that accurately reflects your brand's identity.

Regularly share updates, job postings, and company news to keep your audience engaged and informed about your business's developments. Encouraging your employees to link their profiles to your Company Page can help to enhance its visibility and credibility.

By maintaining an active and thought out Company Page, you not only showcase your business effectively but also foster a sense of community that can resonate with your audience, clients, and potential partners.
7. Use LinkedIn Ads:

LinkedIn Ads can be an effective way of increasing your reach and sales income. It allows you to precisely target demographics, industries, and job titles. By targeting the correct demographics, you can ensure that your ad spend is used effectively to only target others who may have an interest in your product or service.

LinkedIn Sponsored InMail enables you to send personalised messages directly to the inboxes of LinkedIn members, regardless of their connections. To be effective ensure that you set a clear objective for the campaign and that your message communicates to the recipient how your product or service solves addresses their needs and solves a problem. It's important to include a clear call to action so the recipient knows what action you wish for them to take.
8. Analyse Your Performance:
Frequent analysis of your LinkedIn performance is key to refining your strategy and seeing the effectiveness of each campaign. By regularly reviewing your analytics, tracking metrics like engagement rates, post reach, and follower growth, you will be able to see which practises have been the most effective.
Examining which content has resonated most with your audience can enable you either make whole sale changes or to just fine-tune targeting and messaging. Use the data to make informed adjustments, ensuring your content aligns with your audience's interests.
In addition to focusing on your business, it pays to keep an eye on competitor strategies for inspiration.
Having a data-driven approach enhances your LinkedIn presence, fostering engagement and growth while keeping your strategy aligned with your audience's needs.
9. Engage with Video Content:
Developing and distributing video content can help to grow and engage your audience.
You can utilise videos to showcase your products or services, offer valuable industry insights and tips, and provide behind-the-scenes glimpses of your business. Sharing customer testimonials can help to build up trust with your audience and hosting live streaming sessions or webinars help to keep your audience engaged.
By incorporating video content, you diversify your LinkedIn strategy, captivate your audience, and deliver compelling messages, ultimately strengthening your LinkedIn presence and driving business growth.
10. Encourage Employee Support: Leverage team power
You can help to maximise the effectiveness of LinkedIn by encouraging your team to become enthusiastic brand advocates. Encourage employees to share and engage with your content, extending its reach and fostering meaningful interactions. Empower them to create and share their authentic perspectives while providing clear guidelines and recognition for their efforts.

Fully involving your team and using them as brand advocates not only amplifies your presence on LinkedIn, but also cultivates a culture of brand alignment and engagement within your organisation.
Conclusion:

LinkedIn offers a wide range of opportunities to enhance your brand's reach and drive business results. By optimising your profile, sharing valuable content, and actively engaging with your network, you can position your business for success on this influential platform.

If you're looking for expert guidance and support in leveraging LinkedIn to its fullest potential, Go Big Digital is here to help. Contact us today, and let's embark on a journey to boost your brand's LinkedIn presence and achieve remarkable results.

Unlock the potential of LinkedIn, and watch your business soar in the digital realm!